Welcome to SLEDhaus Tiny Cabins
Tiny cabins have never been able to deliver the luxury and comfort you'll get with the SLEDhaus. No other recreational housing getaway gives you the feeling of luxury and elegance in a convenient space that offers all the comforts of home.
Get away from it all and live the way you want. With enough space for a family and not too much space, it's easy to enjoy the Sledhaus.
You won't find more comfort in 572 sq.ft. than you get with the SLEDhaus tiny cabin.
Everything You Want in Recreational Housing Tiny Cabin is Here
The all-new tiny home SLEDhaus gives you an innovative, high-performance, efficient retreat where you want it located. You get an open floor plan with a spacious loft for enough space to comfortably sleep 7 and stretch your legs without being on top of each other.
Every inch of space in this tiny home is maximized in this 1 bedroom 1 bath model with an expansion available as an add-on for entertaining, even more, guests.
Get away in a tiny cabin that delivers what you want without compromising on space and the comforts you enjoy when you are in your own home. The SLEDhaus makes the ultimate retreat a recreational home for a weekend away, a hunting base, or just a spot where you can get away from it all and relax.
Get Started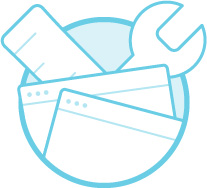 Modern & Elegant
The SLEDhaus is a modern and elegant home featuring high-end finishes.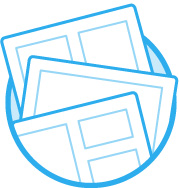 Each SLEDhaus is built to IRC code and that means you have everything you need all right where you need it.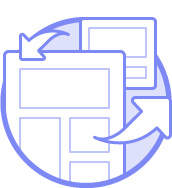 The SLEDhaus is easy to get financing for and gives you the peace of mind that it is completely insurable. Permanent or Temporary
Whether you're looking for a permanent recreation retreat or something to use temporarily, the SLEDhaus is the perfect solution.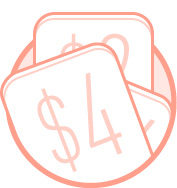 Spacious, Comfortable Living
The SLEDhaus can comfortably sleep and entertain up to 7 people so you have room to stretch out in a convenient space.
Interested? Call us Today 1-877-849-1215
All the Comforts of Luxury Living in a Tiny Cabin/Home
Available Wood Burning Stove
Dual-Paned High Efficient Windows
Recreational Housing Options Compared
|   | SLEDhaus Tiny Home | Cabin | RV | Yurt |
| --- | --- | --- | --- | --- |
| Size | 572 Sq. Ft. | Varies | Varies | Varies |
| Sleeps | 7 | Varies | Varies | Varies |
| Ceiling Height | 10 Ft. Ceiling | Varies | Varies | Varies |
| Nest Thermostat | | | | |
| Building Codes | IRC | IRC | None | None |
| Permanent Building | | | | |
| Financing Options | | | | |
| Formaldahyde Free | | | | |
| Full Electrical Panel | | | | |
| Electrical Options | Meter Base,Twist Lock, Disconnect | Varies | Varies | Varies |
| Off-Grid Compatible | | | | |
| Solar Ready | | | | |
| Available Expansion | | | | |
| Towing | Not Required | Not Required | Required | Not Required |
| Delivered to Site | | | | |